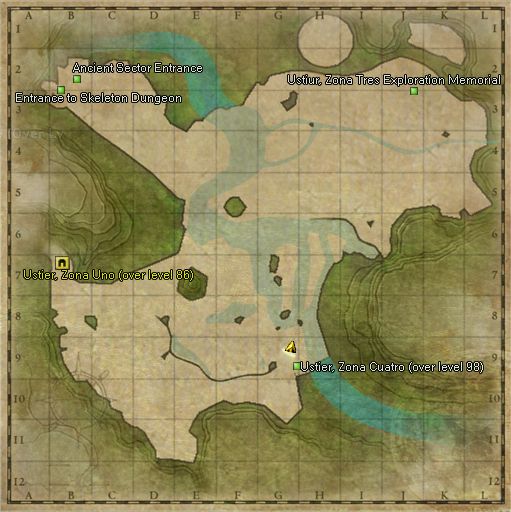 Table of Contents
Table of contents links go here
Description
The third zone of Ustiur (spelled as 'Ustier' on zone map zone lines, but as 'Ustiur' on the world map and the exploration memorial, as well as the notification text when you change zones, etc.).
Music
Music played in this area goes here
Name
Level
Drops
Notes
Sabretiger
90
Mega Talt
Level 84 weapon/armor
F = Flying; FH = High Flying (melee cannot hit); B = Blocks; E = Evades/Parries; M = Uses magical/elemental attacks; R = Uses ranged attacks; C = Spawned from casks/boxes; eF = Follows its Elite counterpart
Common Drops
Edit
Items that can drop from all mobs in zone.
Ad blocker interference detected!
Wikia is a free-to-use site that makes money from advertising. We have a modified experience for viewers using ad blockers

Wikia is not accessible if you've made further modifications. Remove the custom ad blocker rule(s) and the page will load as expected.