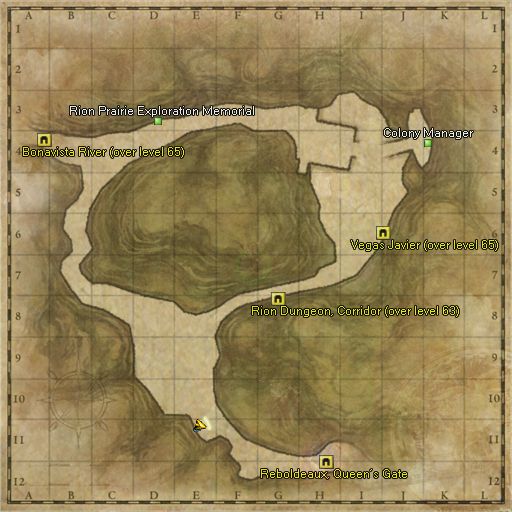 Table of Contents
Table of contents links go here
Description
The Rion Prairie.
Name
Level
Drops
Notes
Giant Cockatrice
70
Mega Talt
F = Flying; FH = High Flying (melee cannot hit); B = Blocks; E = Evades/Parries; M = Uses magical/elemental attacks; R = Uses ranged attacks; C = Spawned from casks/boxes; eF = Follows its Elite counterpart
Common Drops
Edit
Items that can drop from all mobs in zone.
Ad blocker interference detected!
Wikia is a free-to-use site that makes money from advertising. We have a modified experience for viewers using ad blockers

Wikia is not accessible if you've made further modifications. Remove the custom ad blocker rule(s) and the page will load as expected.